FALL UPDATE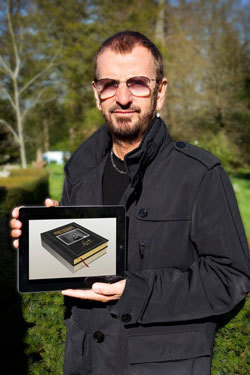 ANNOUNCING PHOTOGRAPH, NEW BOOK & E-BOOK
Genesis Publications and Ringo proudly announce the upcoming release of PHOTOGRAPH, a collection of never-before-seen material, including photos taken by Ringo as well as exclusive images from his own personal archives. The material will first be published as an ebook, available exclusively on the iBookstore, on June 12 2013 in conjunction with the Grammy Museum Exhibit, "Ringo: Peace & Love", where select images from the book will be displayed. A limited-edition hand-bound book, signed by Ringo Starr, will follow in December 2013.
'These are shots that no one else could have.' – Ringo
Ringo shares forgotten photographs of his childhood home, family holidays and all-night parties on his road to stardom. He candidly captures his Beatles bandmates in pensive and playful moments: washing, eating, recording, smoking, drinking and playing monopoly. Pictures of 'the boys' are joined by Ringo's travel photography, taking you inside the car with The Beatles as they toured the world. His photographs and stories portray four lads from Liverpool, trying to live normal lives amidst the frenzy that surrounded them.
'A good time was had by all in those days.' – Ringo
Read More
LATIN AMERICAN TOUR DATES OCTOBER-NOVEMBER 2013
Ringo has been having so much fun with this incarnation of the All Starr band, with whom he just wrapped up a tour in the Pacific Rim including dates in New Zealand, Australia and Japan, that he has announced another leg of tour dates. Ringo and the band, featuring Steve Lukather (Toto), Richard Page (Mr. Mister), Gregg Rolie (Santana), Todd Rundgren, Mark Rivera and Gregg Bissonette will head to Latin America for 14 shows, with two dates in the US, at The Palms in Las Vegas just before Thanksgiving:
Oct 29
Sao Paulo, Brazil
Credicard Hall
Tickets
Oct 31
Curitiba, Brazil
Teatro Positivo
Tickets
Nov 2
Punta del Este, Uruguay
Conrad Hotel
Nov 4
Asuncion, Paraguay
Leon Condou
Tickets
On sale Fri, Aug 16
Nov 6
Cordoba, Argentina
Orfeo
Tickets
Nov 8
Buenos Aires, Argentina
Luna Park
Tickets
Nov 9
Buenos Aires, Argentina
Luna Park
Tickets
(RECENTLY ADDED)
Nov 11
Lima, Peru
Jockey Club TBC
Nov 13
Mexico City, Mexico
National Auditorium
Tickets
Nov 14
Mexico City, Mexico
National Auditorium
Tickets
Nov 19
Mexico City, Mexico
National Auditorium (just added)
Tickets
Nov 16
Guadalajara, Mexico
Auditorio Telmex
Tickets
Nov 18
Monterrey, Mexico
Auditorio Banamex
Tickets
Nov 22
Las Vegas
The Palms TBC
Nov 23
Las Vegas
The Palms TBC
More dates announced soon - stay tuned!
First Major Exhibition To Explore The Life Of Ringo Starr
Ringo: Peace & Love To Premier At The GRAMMY Museum® June 12, 2013
and Tour Select Cities Through 2014
Exhibit Also Marks First Major Exhibit Dedicated To A Drummer
Read More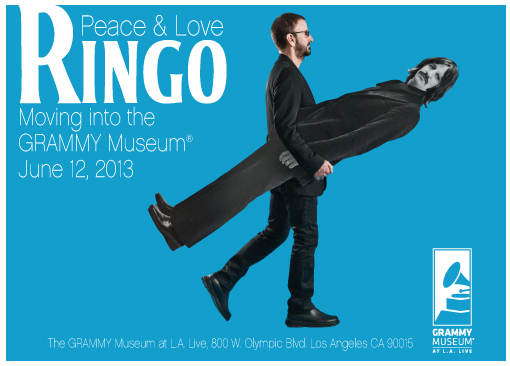 HELP SAVE THE RHINOS
This is a crucial time for the Rhino, with many species facing extinction having been on the Endangered Species list for over 10 years. So when Ringo considered changing the image on his homepage - formerly his cat - he wanted it to be a Rhino.
Read more, including how you can help
.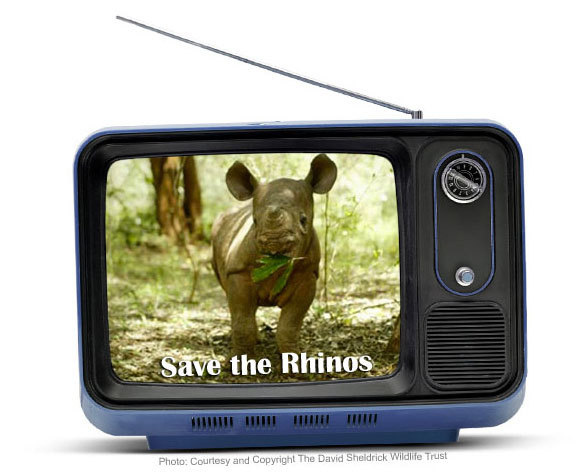 RINGO STARR & HIS 13th ALL STARR BAND
"RINGO 2012"
Pick it up:
On iTunes
|
In the Official Ringo Starr Store
|
Amazon (UK)
|
Amazon (US)
Ringo Starr's 17th solo studio record, and his second on Hip-O/Ume is now available!
Titled simply "Ringo 2012" and produced by Ringo, it was recorded in LA and mixed in England by Ringo and Bruce Sugar, and features 9 songs.
Of the 9 tracks two are covers, "Think It Over," and "Rock Island Line" and two are new versions of his own songs, "Wings" and "Step Lightly."
The track listing is as follows:
1. Anthem (Richard Starkey/Glen Ballard)
2. Wings (Richard Starkey/Vince Poncia)
3. Think It Over (Buddy Holly/Norman Perry)
4. Samba (Richard Starkey/Van Dyke Parks)
5. Rock Island Line (Arrangement by Richard Starkey)
6. Step Lightly (Richard Starkey)
7. Wonderful (Richard Starkey/Gary Nicholson)
8. In Liverpool (Richard Starkey/Dave Stewart)
9. Slow Down (Richard Starkey/Joe Walsh)
Joining Ringo in the studio for Ringo 2012 were musicians (in alphabetical order): Michael Bradford, Ann Marie Calhoun, Matt Cartsonis, Steve Dudas, Charlie Haden, Amy Keys, Kelly Moneymaker, Richard Page, Van Dyke parks, Kenny Wayne Shepherd, Dave Stewart, Bruce Sugar, Benmont Tench, Joe Walsh , Don Was, Edgar Winter.
"Ringo 2012" available digitally, on CD and vinyl.
THE OFFICIAL RINGO STARR STORE
Visit the
Official Ringo Starr Store
and pick up music, clothing, accessories, collectibles and more !